Survivor: Blood vs. Water turned out to be an excellent season, with surprising results and adept politicking. Seven players are still in the game: who is most likely to win it all?

Here are the facts that we have going into Sunday's finale of Survivor: Blood vs. Water. Ciera, Monica, Tyson and Gervase are still in the game while Hayden, Tina and Laura are at Redemption Island. There will be one more duel, and the winner will reenter the game. Tyson has the Hidden Immunity Idol, which has to be used at the first Tribal Council of the evening. Although Monica voted with Tyson and Gervase at the last Tribal Council, she may still be open to flipping, depending on who comes back from Redemption Island.
Which castaway will walk away with a million dollars Sunday night? Let's look at the players from least likely to most likely.
Gervase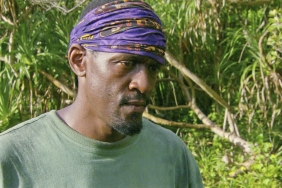 What he has going for him: Not much, actually. If the jury is going to reward gameplay, Tyson, Monica and Ciera and the RI folks have him beat.
What's working against him: As Tyson's partner in crime, the jury will either see him as riding coattails or get him caught up in the swell of "anyone but Tyson." Also, given other outburst he has had under direct questioning, the Jury may treat the witness as hostile. If Gervase makes it to the end, he will undoubtedly finish in third.
Tyson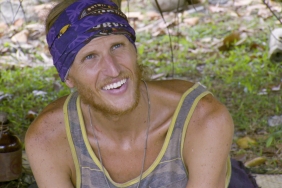 What he has going for him: Tyson has been in full control of this game from the outset. He has guaranteed himself a spot in the Final Four thanks to the HII, and Hayden thinks he has it in the bag if he makes it to the end.
What's working against him: Tyson's personality seems to be rubbing the jury the wrong way, which may become even more troubling once the interrogations begin. Caleb, Hayden and Tina seem to be actively campaigning against Tyson, which means two more votes (Katie plus whoever gets knocked out at 4) could collude and give the money to someone else.
Tina
What she has going for her: Tina has demonstrated tenacity throughout the game without annoying people along the way. Her social game has been fantastic and I can't think of one person she has turned into an enemy.
What's working against her: At this point, Tina is working against Tina. She floated the idea of throwing this past Wednesday's Redemption Island duel so her daughter Katie could stay in the game. I think Tina is just a superfan of the show and getting to play a third time has been the best bonus round she could hope for. I get the sense she would rather root for Hayden or Laura then make a run for the win herself.
Monica
What she has going for her: Up until recently, Monica has been a challenge monster, earning three immunity necklaces. She is also in the strongest position right now as a potential swing vote, which means she has a strong likelihood of getting into the final three.
What's working against her: The fallout of her vote on Wednesday's episode will be shaped by whoever returns from Redemption Island. Staying with Tyson and Gervase is her safest move, but may not be one the jury will reward. However, teaming up with Ciera and the RI winner is risky, since they could easily get rid of Monica at final four. Monica may need to be a challenge monster again to get the million bucks.
Laura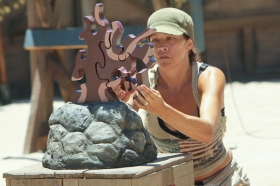 What she has going for her: Laura has been a beast on Redemption Island, winning the first half edition and returning to the game and winning every duel since getting sent back. She has excelled at both physical and mental challenges, so she is the odds on favorite for returning to the game on Sunday.
What's working against her: Laura, along with Tina and Hayden, will be in the minority no matter what happens. Though Ciera is her closest ally in the game, they will need to woo Monica to survive the first Tribal Council. She or Ciera will also probably need to win the Immunity Challenge, so we could get a redux of the gamesmanship that happened Wednesday.
Ciera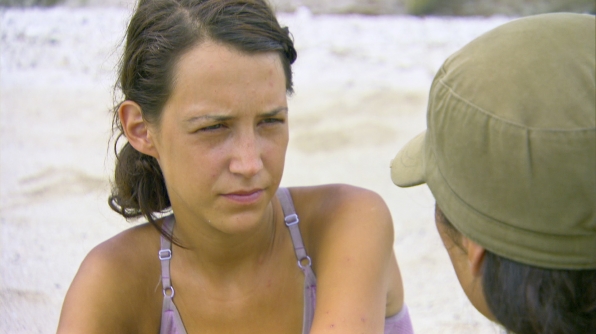 What she has going for her: Ciera has been a baller this entire game. She voted out her mom which, depending on how Sunday plays out, could be one of the most strategic moves ever made in the game. She's the last woman standing against the Tyson/Gervase/Monica alliance and has a jury full of her fallen comrades.
What's working against her: Ciera has to survive two more Tribal Councils to make it to the end, but she is all by herself at this point. She won her first immunity challenge Wednesday, but she will probably have to win the next two if she wants a seat at the final Tribal Council.
Hayden
What he has going for him: Hayden has played a strong social game and has executed some political maneuvers at Tribal Council that were a) unexpected and b) changed the game. He orchestrated a rock draw as a means of protecting himself from going home.
What's working against him: Hayden has to get past Laura in the final Redemption Island duel. The endurance duels have not been Hayden's friend due to his body type, and puzzles are not his strong suit. If he does somehow get back into the game, he and Ciera will be fascinating to watch, though unlikely to advance.
For a season that began as Survivor: Kitchen Sink, this is leading up to a fascinating conclusion. There are so many scenarios that could play out and I legitimately have no idea who is going to win. Join me on Twitter @Rube_Goldberg and @WEIOtv Sunday at 8pm Eastern as I livetweet the finale. I'll also have a post with updates here on the site. See you then!